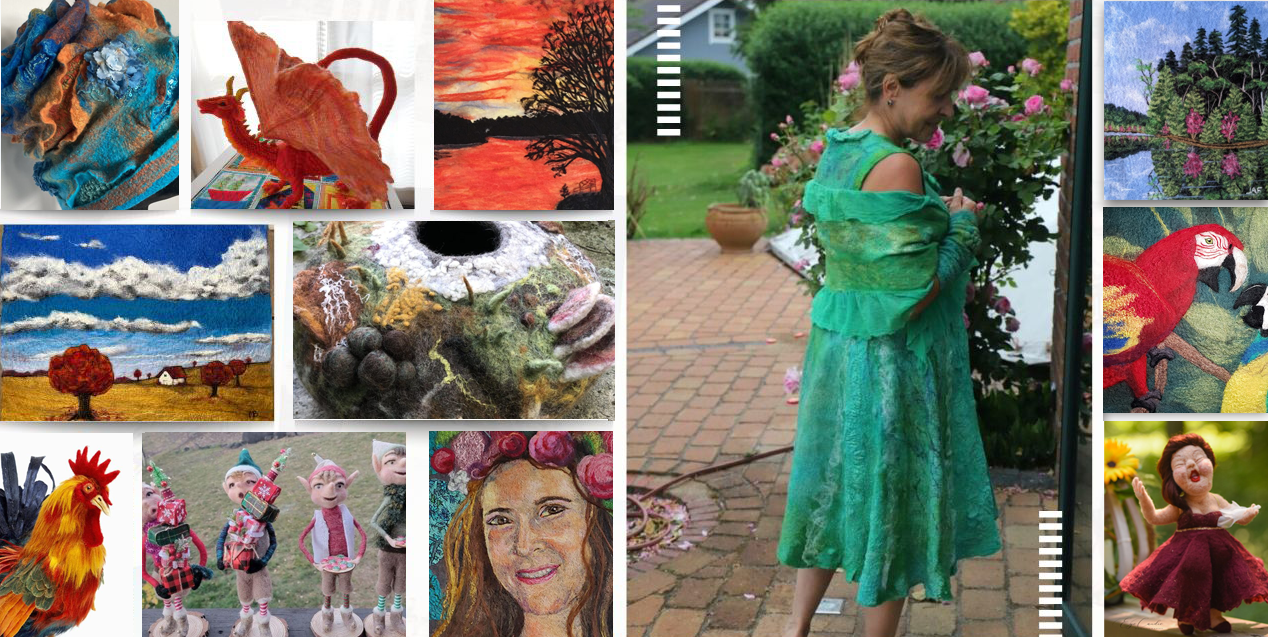 (images above are student works)
Already a Member? LOG IN

Take Your Felting to the Next Level!
Now you can get master level felting classes up close and personal without ever leaving your home. Gain confidence and build your skills alongside our expert instructors in one-of-a-kind online felting workshops designed for beginner to advanced felters.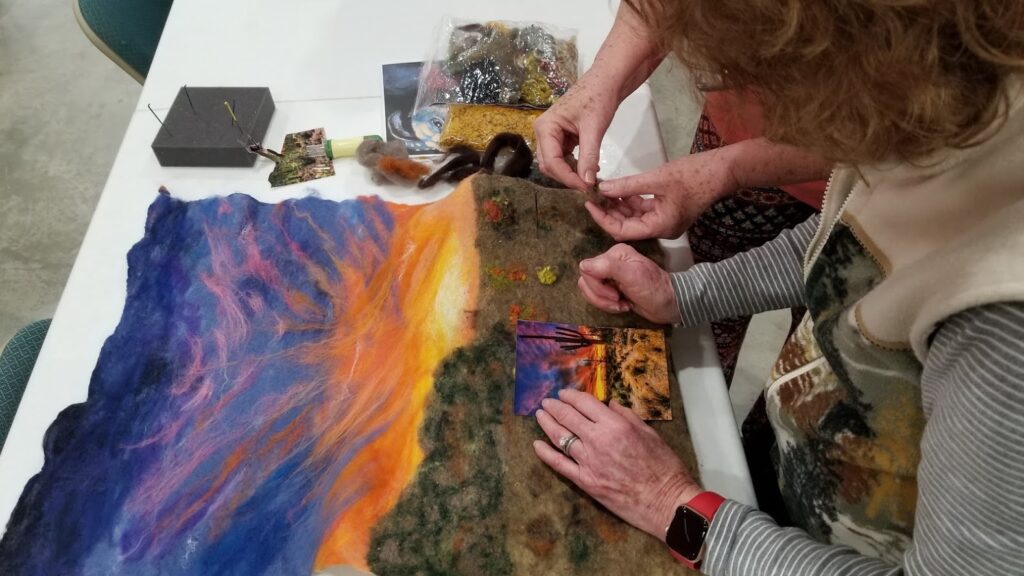 Even if your "felting studio" is a bin of fiber and your kitchen table, you can now get elbow to elbow master level instruction that will help you learn, practice and grow as you hone your skills and become a better feltmaker.
Access Anywhere, Anytime on Any Device!

Enjoy learning how to felt at your own pace, on your own time, where ever you are! Once you enroll in a felting course, you can stream it to your device and get started right away without any cumbersome downloads to slow you down.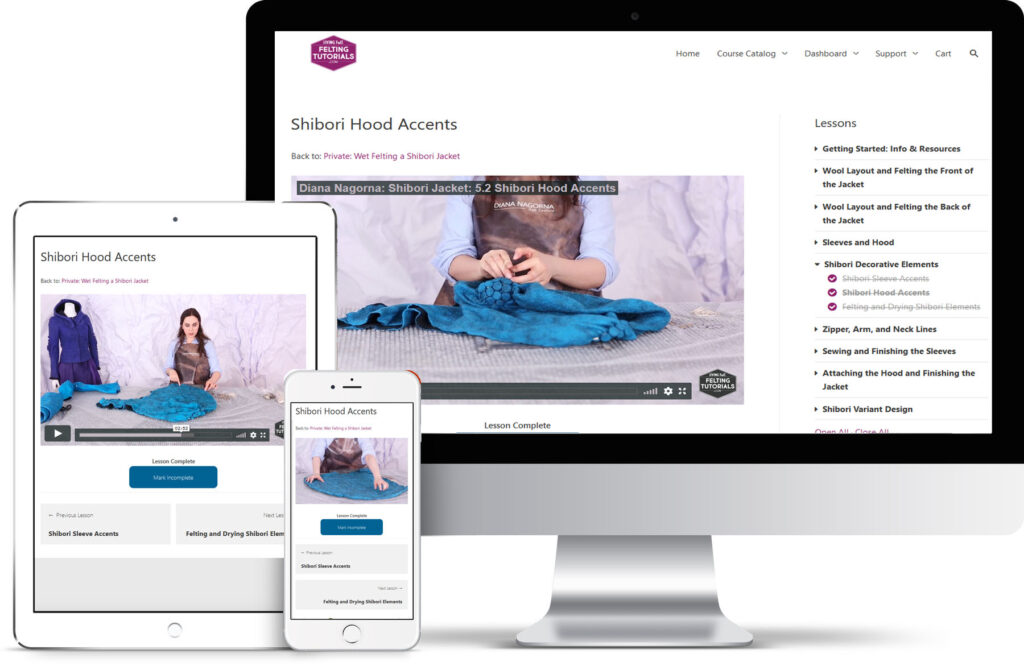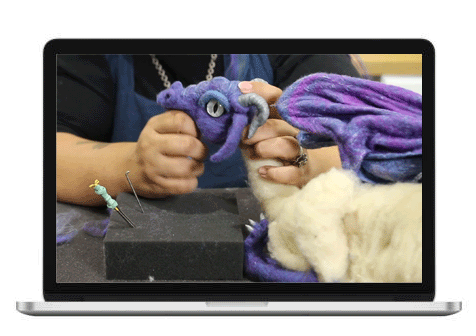 Learning Online is Easy
Go Fast, Go Slow, or Freeze Frame. You can really take these online felting workshops at your own pace. Fast forward or play faster than normal with the click of a button. Watch a particular section very slowly or freeze the frame so you can see exactly what you want to see. You can also go full screen and get an up close view.

That is just impossible in a live class.
During in person felting workshops, we often miss steps and have to ask our neighbor what we missed because we are so busy "felting"! In the online workshop, you can play it normal, fast, slow or even freeze so you catch everything, every time!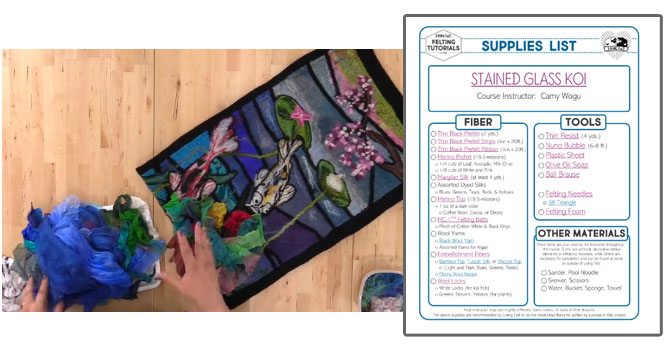 Not Just How to Felt, But How to Shop
Get recommendations from the instructors on exactly what felting supplies and tools you need for the online class. Download a complete supply list with direct links to purchase your supplies as quickly as possible. Some of the workshops will have kits available and all of them will have a detailed a supply list in a PDF format.

Plus! The instructor will walk you through the supplies so you have a better understanding of what is needed. Supply lists are available after you enroll.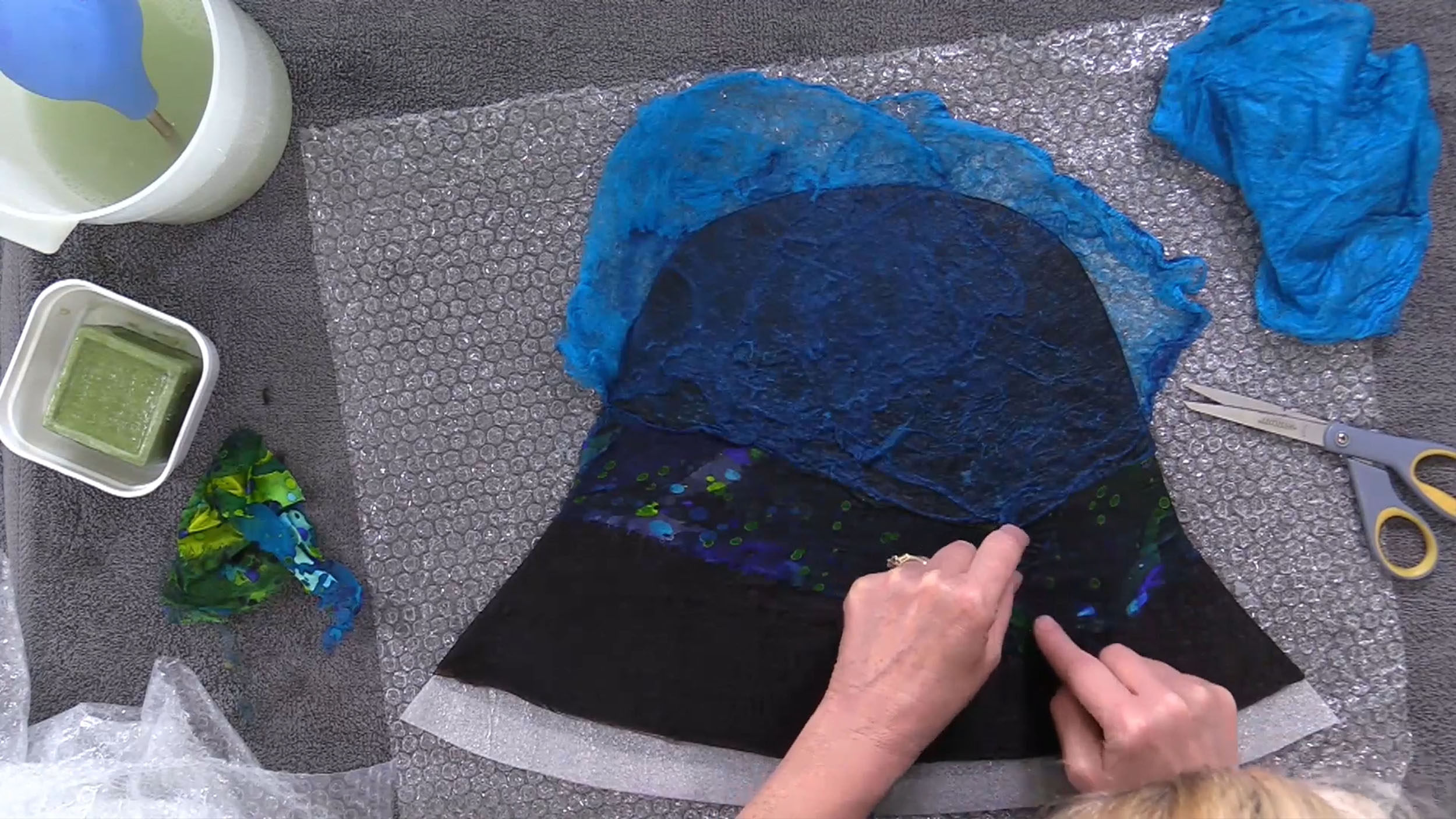 Learn from world renowned instructors,
without the expense of travel and lodging.
Exclusive Courses by our Favorite Teachers
Many of our courses you just cannot find anywhere else unless you travel to study with the teacher in person.

We have been in the felting business since just about the turn of the century and over that time have built relationships with wonderful feltmakers and beautiful humans who want to share their skills with you exclusively through our online school.

Over the years, many of you, our BFFs who find travel challenging, felt you were missing out on the fun of workshops held in our studio.

We get it! Hanging out, felting with friends and making new friends is a blast. But we understand it is not always possible. Many of you asked us for more in-depth online felting courses, and we promised to bring it to you.
In fact, we have been working on it for quite some time.

Some, shall we say, "unexpected events" in 2020 slowed down our filming schedule, but not our commitment.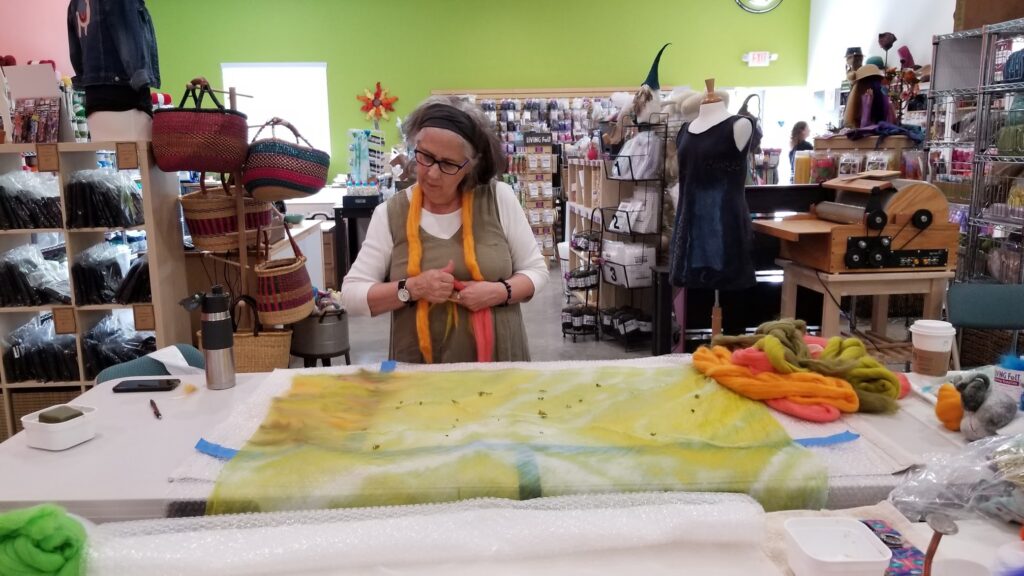 We are so happy to bring you the
Living Felt online felting school with
Felting Tutorials for everyone!