Courses Coming Soon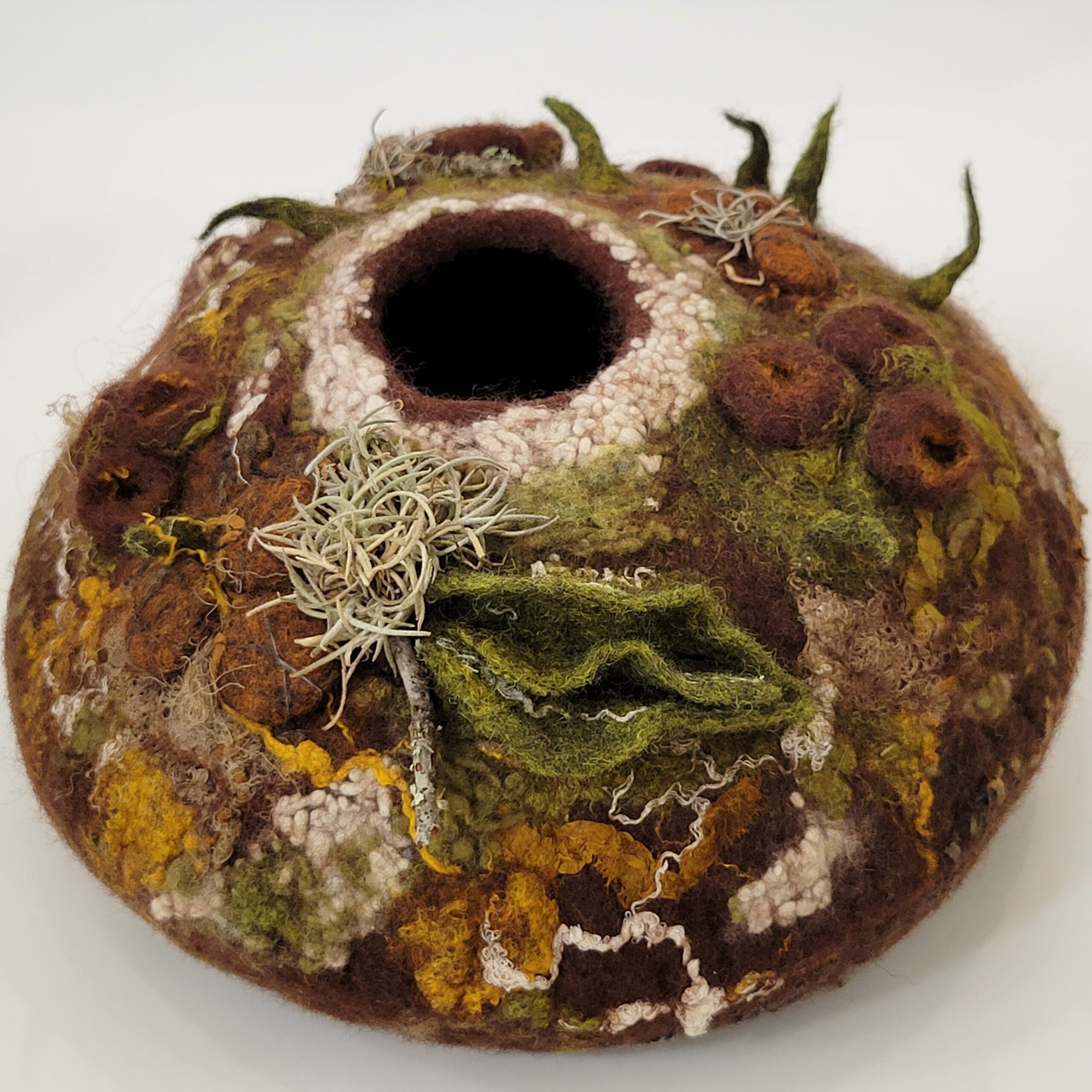 Woodsy Vessel
with Dawn Edwards
Create a woodsy Wet Felted vessel over a resist, taking inspiration from nature to embellish and shape a beautiful piece. Learn techniques for wet felting with coarse fibers, and discover Dawn's fantastic methods for creating prefelts, embellishments, and inclusions that mimic natural elements on your vessel.
Difficulty: Beginner – Intermediate
Launch Date: May 6 2022 – Register for the school today to receive an invite to Dawn's course on launch day!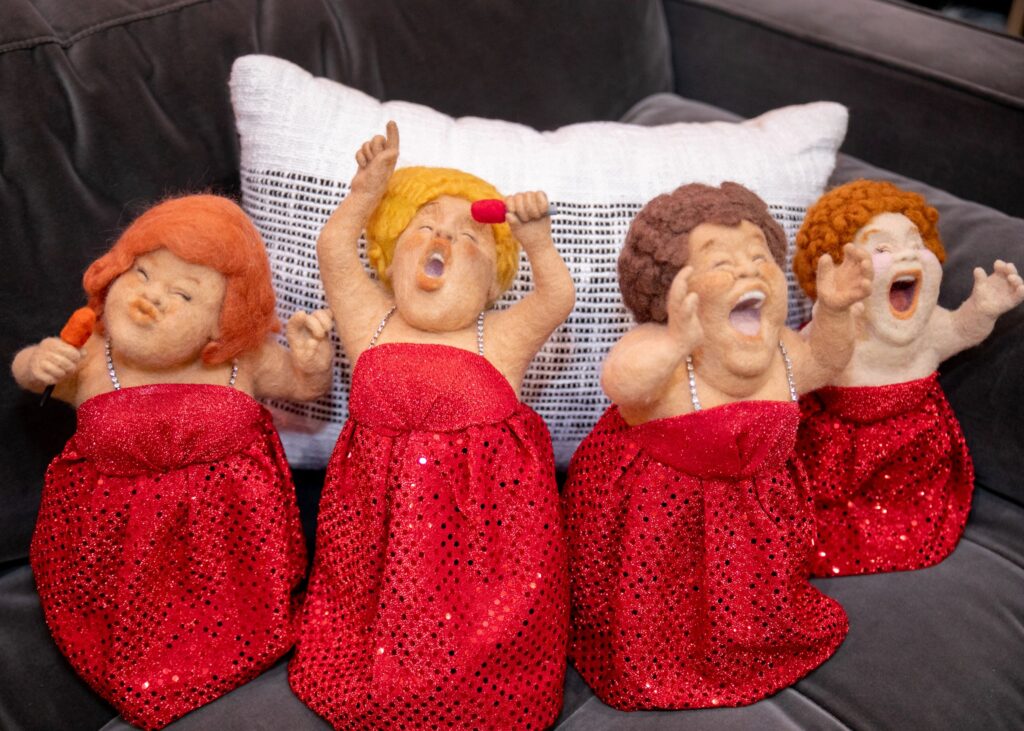 Singing Girls
with Jun Yamaguchi
Needle Felt with Jun to bring life and laughter to these Singing Girl dolls! Expressive faces, unique hairstyling, and fun poses leave the possibilities endless with these beautiful felt dolls.
Difficulty: Intermediate
Launch Date: June 2022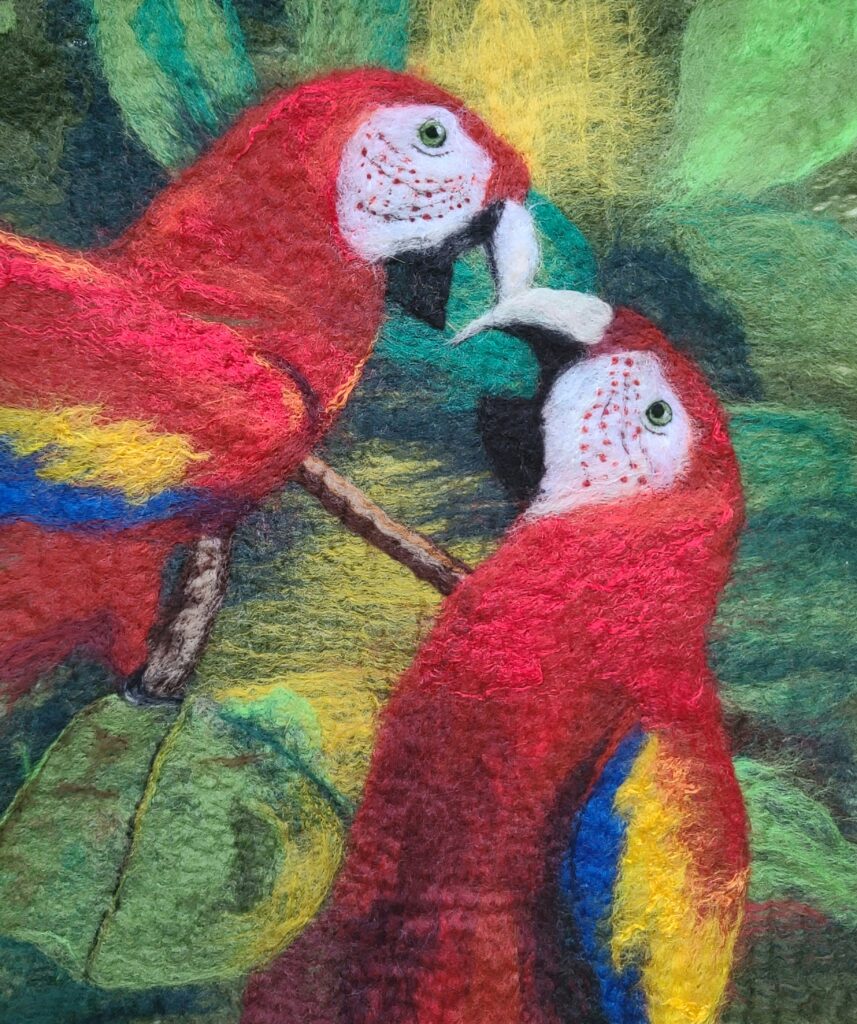 Bright and Beautiful Macaws
with Sonja Oswalt
Create this stunning Macaw portrait in this Wet Felting-focused course. Sonja teaches how to create a dynamic scene with gorgeous color details, and shows how to incorporate embellishment fibers for added luster and sheen. Follow along as she demonstrates how to get incredible detail through layering, blending, and Wet Felting, with only minimal Needle Felted details.
Difficulty: Beginner-Intermediate
Launch Date: July 2022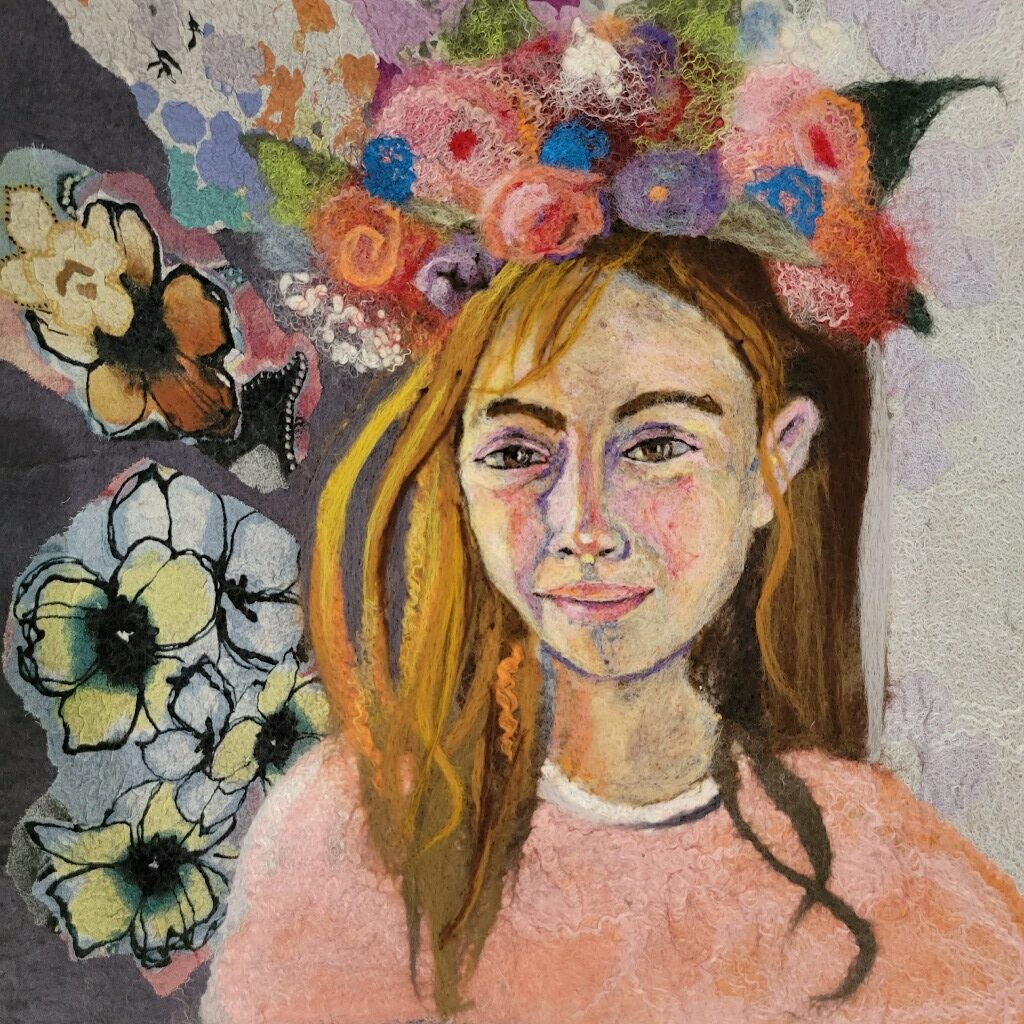 Blossom
with Kimberly Pulli
A Masterclass in felt portraiture, this course blends all forms of felting – Nuno, Wet, and Needle Felting. Kimberly uses wools, silks, and luster fibers to expertly capture shading, depth, and realism in her portraits. Join her as she details the process of color experimentation, and develop techniques that will take your 2D felting skills to the next level!
Difficulty: Intermediate – Advanced
Launch Date: August 2022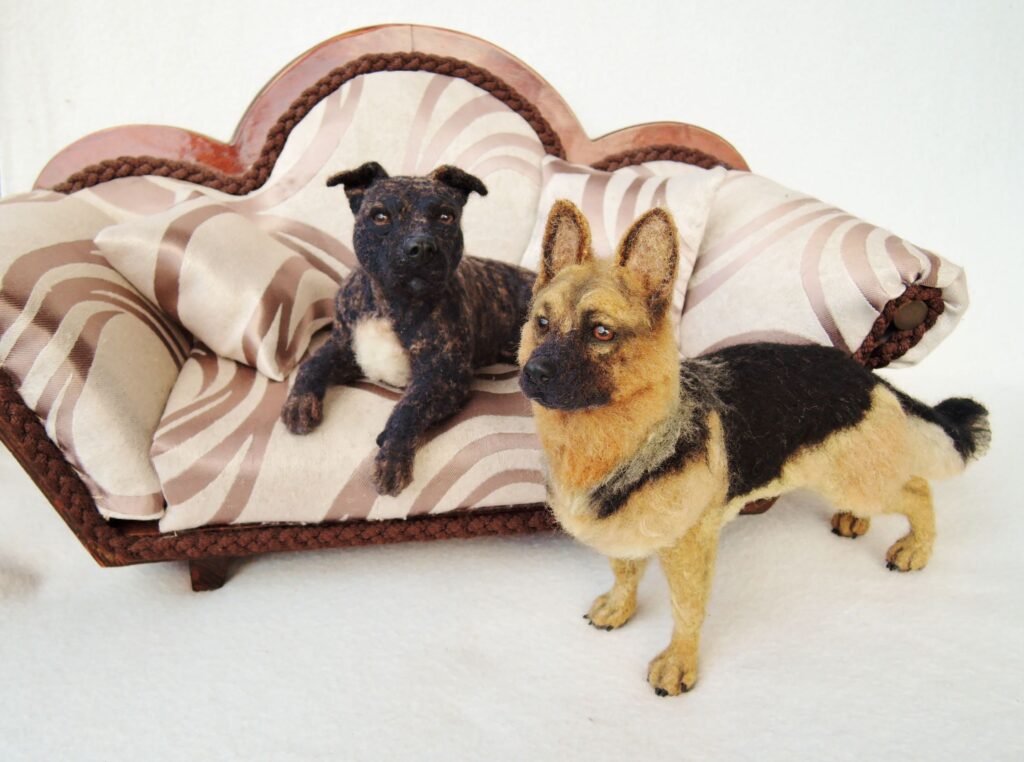 Needle Felt Dogs
with Eszter Baba
Eszter demonstrates how to create her signature 3D miniature realistic dog sculptures in these two courses. The beginner-friendly Brindle Pit Bull course will teach methods for creating a short, fuzzy-coated dog sculpture, and the Intermediate German Shepard course will detail how to felt a long-haired dog with an armature. Discover tips and tricks for enhancing realism and capture the true essence of a furry friend.
Difficulty: Beginner – Intermediate
Launch Date: September 2022
More Courses On The Way!