Extreme Faces
– Needle Felting Extreme and Expressive Faces onto Pumpkins and Gourds! –
with Kimberly Czar
Course Outline
Class Chat
Getting Started: Info & Resources
Build Up the Gourd Shapes
Color and Shading
Expressive Eye Shapes
Noses, Mouths, and Facial Features
Final Facial Details
Attaching the Stem
Wrapping Up
Get Your Certificate!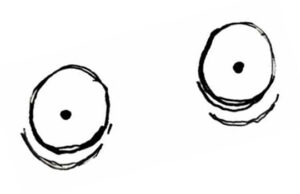 Enroll Today!
Extreme Faces
MEMBER PRICING
About this Course
Skills Focus: Needle Felting Facial Expressions
Difficulty Level: Beginner – Intermediate
Helpful Experience to Have: Basic Needle Felting
Course Length: This course is equivalent to a 3-day in person workshop
Needle felt a variety of finely detailed faces with extreme exaggerated expressions and fun facial features that tell a story!
Video Lessons: Videos are divided in to easy to digest & easy to reference segments
Audio: Recorded in English
Closed Captions: (Coming Soon) English, Deutsch, Español, Español (México), Français, Italiano, Nederlands, Polski, Português, Português (Brasil), Magyar, Pусский, اللغة العربية, हिन्दी, 中文, 日本, 한국인, বাংলা
Skills you will Learn: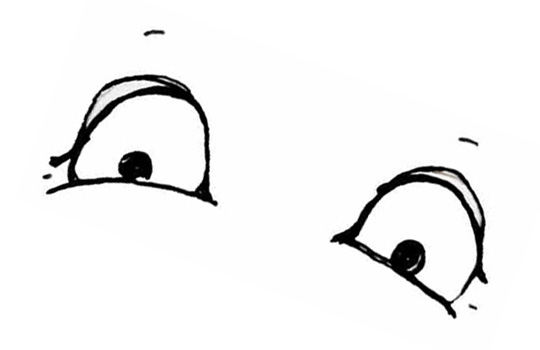 Needle felt three distinct gourd and pumpkin shapes: A squat, mini-pumpkin, a tall gourd, and a round squash
Build up a firm foundation for each gourd on which to needle felt fine details
Learn why eyes are the most important for guiding an expression, and how different eye and pupil positions tell different stories
Create emotive eyes by felting eyelids, eyebrows, cheeks, and other facial features that reinforce the expression
Needle a variety of noses to fit both the gourd shape and the overall expression
Add a wide grin, a pouting lip, and a devious smirk to round out these extreme facial expressions
Go back and add more details to enhance the eyes with shading and bloodshot details
Create a bumpy wart-like skin on a gourd using wool nepps
Attach a stem to your pumpkin using foraged vines, sticks, and pumpkin stems
BONUS!
* Kimberly's Eye Expressions Diagram and a Gourd Reference Video!
Included in this course
24/7, 365 Instant access to the course streamed directly to your computer, tablet or phone
High quality video instruction divided into short, digestible lessons
Learn at your own pace and refer back to lessons at any time
Complete materials list with links to recommended supplies
Meet the Instructor: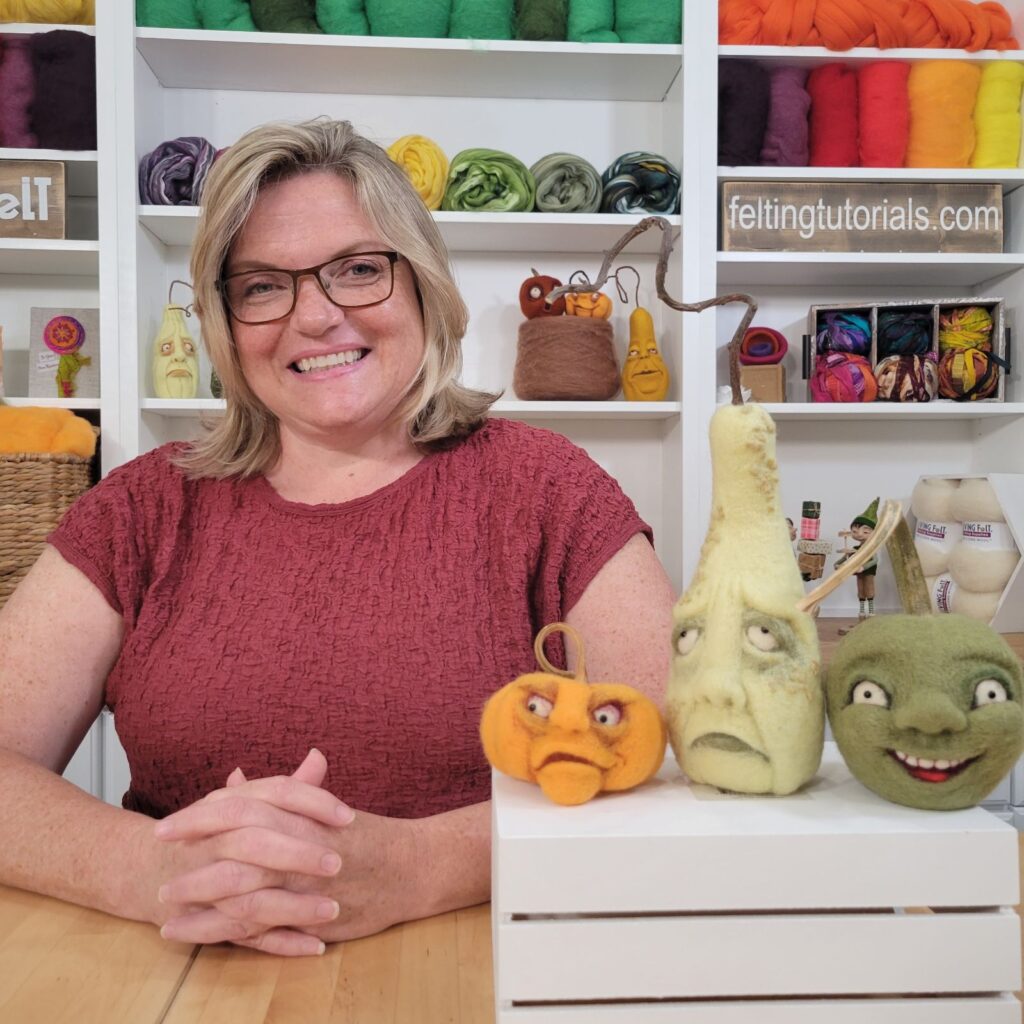 Kimberly Czar
Kimberly discovered her love for art as a child, and studied art throughout her education. Inspired by her art teachers, Harold Peterson and Patrick Eddington, Kimberly got involved in summer art workshops, and went on to study Graphic Design and Illustration at the University of Utah. While in college, Kimberly attended the Pratt Institute in Venice, Italy for a semester, where she studied art history, painting, illustration, print-making, and Venetian art techniques.
Kimberly began felting in 2011, and primarily needle felts 3D sculptures and figurines. She enjoys creating festive and holiday themed felt sculptures, incorporating a fun sense of humor into her unique figurines. Kimberly loves to include natural elements in her felt sculptures, and gives timeless expressions, details, and backstories to her creations.
Kimberly Czar lives in Amesbury, Massachusetts, where she makes felted creations as Czar Design. Follow her journey on Facebook at CzarFelts, or check out her Etsy shop CzarDesign.