Nuno Felting a Dress
with Diana Nagorna
Course Outline
CLASS CHAT
Getting Started: Info & Resources
Preparations
Making a Prefelt
Fiber Layout for the Dress
Felting the Front of the Dress
Prefelt Decorative Elements
Second Side of the Dress
Fulling
Finishing the Dress
Wrapping Up
Certificate of Completion
About This Course
Skills Focus: Nuno Felting a Garment
Video Lessons: Videos in easy to digest & easy to reference segments
Difficulty Level: Intermediate / Advanced
Helpful experience to have: Wet felting over a resist, Nuno felting, and Sewing, as Diana uses a sewing machine for a professional finish.
Course Length: This course is equivalent to a 3-day in person workshop
Create an elegant nuno felt dress from silk and wool and discover how to use prefelt to create textural ridges, over ten sections divided into step-by-step video lessons.
Skills you will learn:
Take measurements to make a pattern for your dress
Enlarge your dress pattern onto a template to account for shrinkage during felting
Create a prefelt for adding design elements
Incorporating a fabric brocade
Layout your silk fabric and fibers, with detailed explanation of the reasons behind the methods
Felt the front and back sides of the dress
Finish the nuno felted dress and apply a zipper to the back
Nuno Felt Dress Online Workshop
MEMBER PRICING
Diana Nagorna – Nuno Felt Dress
Included in this course:
24/7, 365 Instant access to your course streamed directly to your computer, tablet or phone
High quality video instruction divided into short, digestible lessons
Learn at your own pace and refer back to video lessons and resources at any time
Complete materials list with links to recommended supplies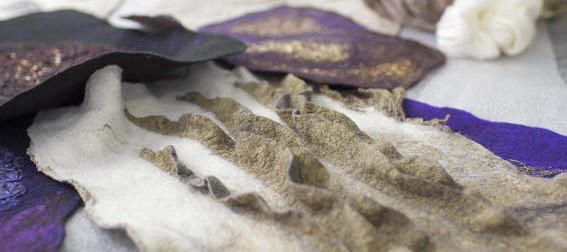 Expert instruction from
a Master Feltmaker.
Meet the Instructor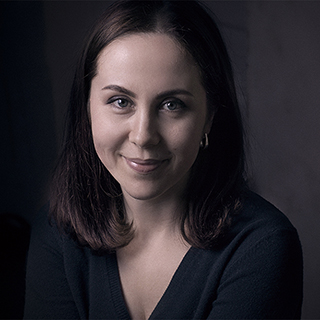 Diana Nagorna
Diana Nagorna is an artist and textile designer. She is a graduate of Donetsk State Art College and Kharkiv State Academy of Design and Arts.
"A few years ago I was in the creative search, but not in the abstract, I was in the very concrete search however, like many artists. I was looking for a new material, through which I could express myself fully. And I found it. Now the felting became for me the main type of work, in this amazing material I implement a wide variety of designs. Now I work with natural wool and variety pure silk and fibers, in the techniques of wet felting, hot felting and Nuno-felting."