Wet Felting a Simply Striking Fire Bowl
– Wet felting over an open resist with viscose embellishments –
with Marie Spaulding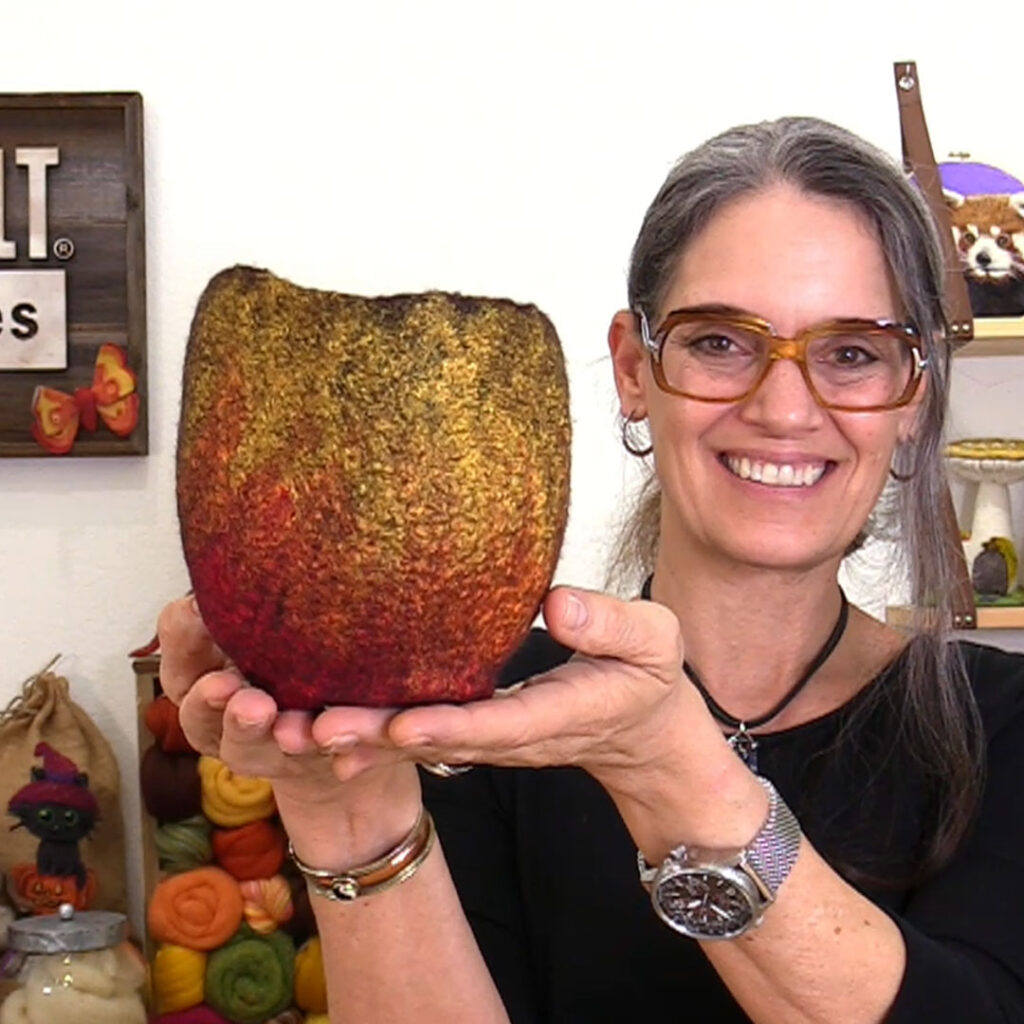 Course Outline
Getting Started: Info & Resources
Felting a Simply Striking Fire Bowl
Community Creations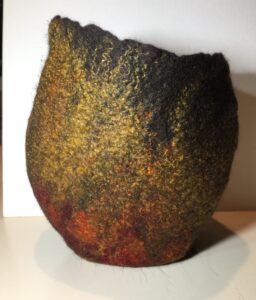 About this Course
Skills Focus: Wet felting over a resist to create a bowl, vase, or "vessel" with bold embellishment details, this simple project that ends in stunning results.
Video Lessons: Videos are divided in to easy to digest & easy to reference segments
Difficulty Level: Beginner
Helpful Experience to Have: This course is a great step into wet felting over a resist. A basic understanding of wet felting will certainly help, as certain portions of the felting and rolling processes have been sped up.
Spark your inner creativity and combine fabulous fibers to felt these gorgeous fire bowls. They are wonderful to create as your first foray into wet felting, as a casual project, or even as functional gifts for friends and family!
Skills you will Learn:
Understanding the best fibers and tools to use for this project
Preparing a basic wet felting table setup
Work with Merino Top to create a base layer
Layout of wool in specific directions to achieve specific goals
Use Viscose Fiber in gorgeous color combinations to create a design layer that pops!
Wet felting over an open resist to create a vessel
Rolling, Fulling, and Spot-Fulling the project
Discover Marie's high-tech stuffing method to shape and stiffen the bowl
Give your bowl an optional base to help it stand
Finish a unique and beautiful bowl using just 1 ounce of fiber – that's right, just a single ounce!

Included in this course:
24/7, 365 Instant access to the course streamed directly to your computer, tablet or phone
High quality video instruction divided into short, digestible lessons
Learn at your own pace and refer back to lessons at any time
Complete materials list with links to recommended supplies
Meet the Instructor: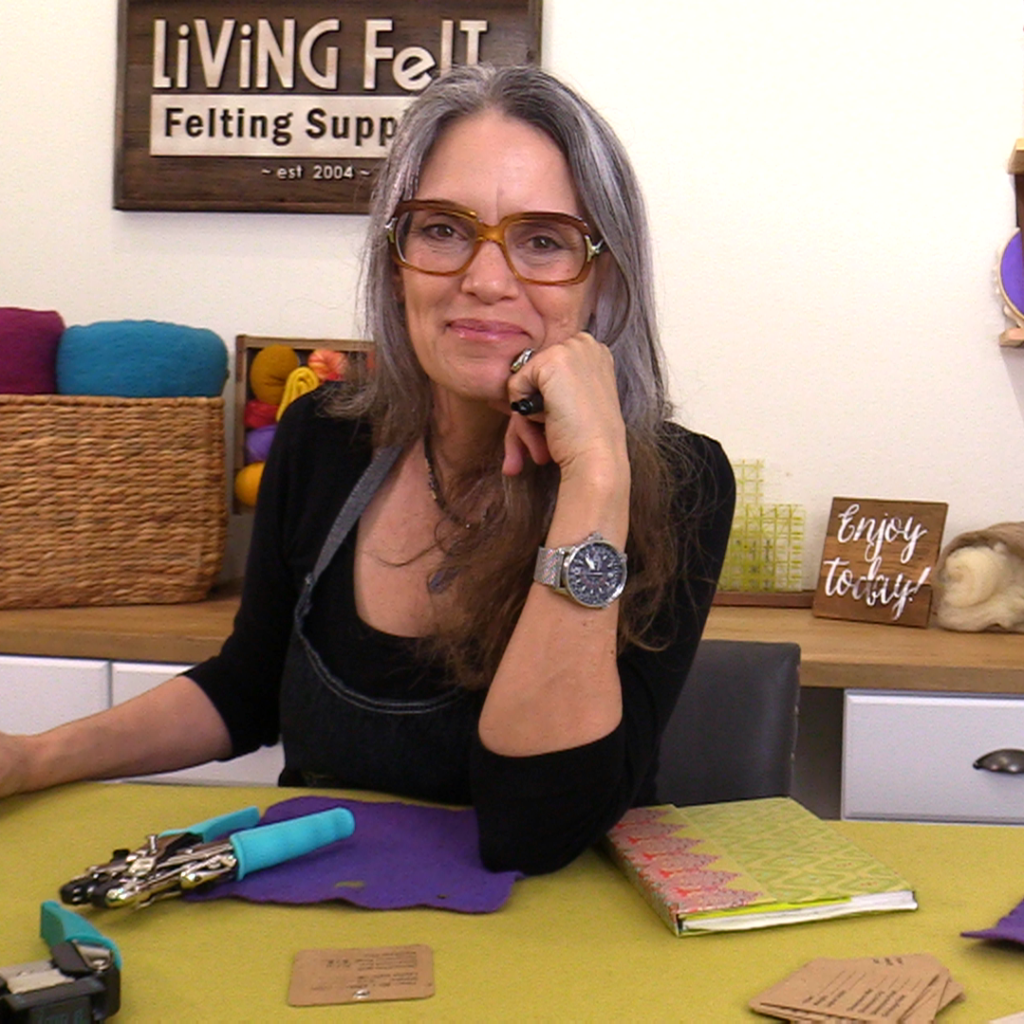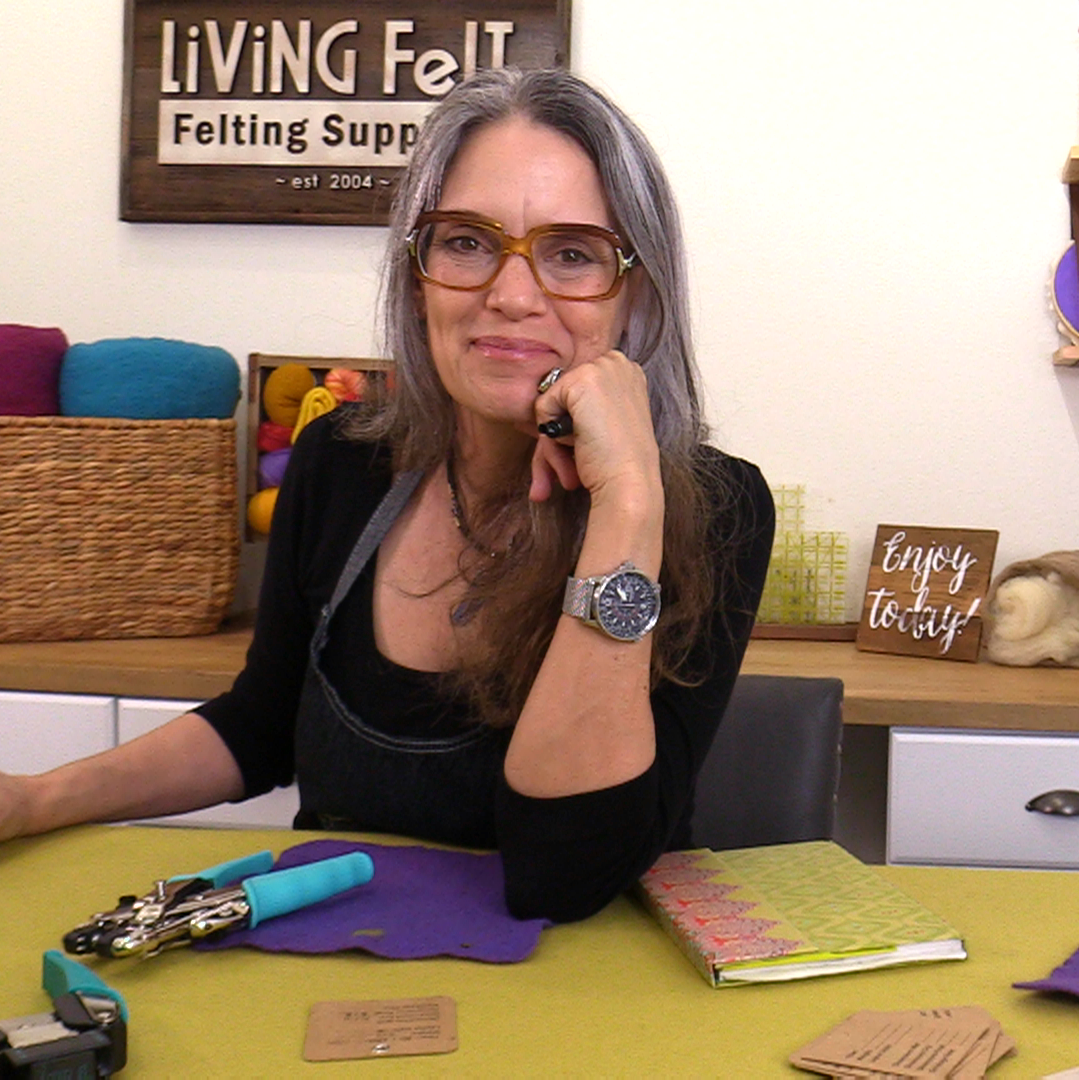 Marie Spaulding
Marie Spaulding is the CEO and founder of Living Felt – Felting Supplies. Sometime around the turn of the century, she discovered the art and craft of feltmaking and fell madly in love.
"I began dabbling in arts and crafts in my early 20's, but when I first saw a needle felted sculpture, I knew I had to give it a go. Since that first project, I was enthralled with the versatility of the medium and its endless possibilities. I jumped quickly into wet felting and nuno felting, and enjoyed exploring processes and projects."
Marie began to teach felting in her local area and later authored instructions of a needle felting project. From that day forward, Living Felt morphed from being her studio name to an idea … to share the art of feltmaking, and teach the world to felt.
Marie spends almost every waking moment working on Living Felt and now its online school, FeltingTutorials.com, and felting … of course 🙂 She is committed to empowering others to express their creative voice through the art of making felt … be it with water or a needle or both!